2021 11 WODC EU Workshop - Identifying rare: The patient journey vs the patient experience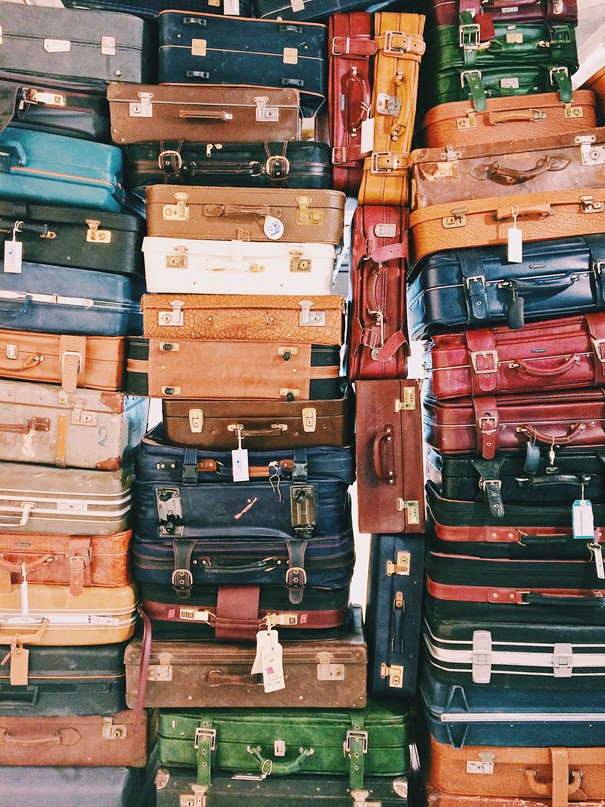 Credit Photo by Caroline Selfors on Unsplash
Over the past year, many of you have joined us on a voyage of rare disease discovery. We have shared the huge challenges facing the rare disease community – from patients and their carers, clinicians and the companies developing life-saving treatments for patients in need.
How those challenges are framed varies depending on the stakeholder, but they boil down to the same issue: searching for, accurately identifying, diagnosing, and treating patients with rare and ultra-rare diseases. The difficulty is compounded by the fact that there are as many as 9,332 unique rare diseases and 21,582 synonyms, according to data from Orphanet.
We have described the ability to pick out patterns to identify patients with rare diseases as being a bit like identifying thousands of constellations of stars: Neither is within the scope of the human eye and both require extremely advanced technologies to even begin to decipher and separate patterns.
Yet to research and develop innovative products for rare diseases, companies must find ways to identify populations of patients for study purposes. And as the millions of patients with rare diseases and their families know all-too-well, the wait for a diagnosis, much less treatment, can be painfully slow, with symptoms often missed or not well-understood by the doctors that they see. Over the summer, we have shared real-world stories with you from patients with rare diseases and conditions or from the parents of children with debilitating rare diseases.
We shared Paul's battle to get his narcolepsy recognised, diagnosed, and treated and the huge battle he faced professionally and medically. Tamsyn shared her difficult journey with getting the recognition, treatment and support she needed for her rare condition, Poland Syndrome, and how the poor understanding of her condition by healthcare professionals led her to studying biological sciences at university and to her passion for work in the rare disease space. And Bernd shared his story as a parent of a child with Alström syndrome and his battle to get his son, Ben, the support he needs.
Download the Presentation here:
Finding patients, building the therapeutic journey
Getting patients from identification to diagnosis to treatment is not simple either. As some recent research has shown, only a small percentage of patients identified as having a given condition get treated. First, the patient needs to be flagged, then a clinician needs to respond to that flag, after which the patient must agree to be diagnosed and then to any treatment protocol, which inevitably leads to a high attrition rate. What that means is the cumulative curve to identify and recruit patients for assessment and for clinical trials might take up to five years.
However, the bigger barrier has been that to find patients, you must first understand the system and how patients pass through it or rebound within it. As has become clear, patients present with a heterogeneity of symptoms and, as a result, patients who may have the same rare disease are seen by a wide range of specialists. AI algorithms can – as Volv Global has demonstrated – address this challenge through a machine learning technique known as random forests by classifying patients, first by learning about the disease and its different symptoms, then where and how the clinical system is managing those patients and then how to identify and cluster those patients.
Volv Global's inTrigue methodology learns more about a rare disease through analysis of certain key data points within the EMR, including symptom prioritisation, the patient journey, misdiagnosis, and variance in clinical decision making. It also gathers learnings from patient registries, clinical trials, and other sources to uncover underlying biomarkers and predictors and find undiagnosed rare disease patients.
Join us at the World Orphan Drug Congress Europe, 15 – 18 November, where we will hold a workshop on Monday 15th November 10:30 CET to discuss:
The patient journey vs the patient experience by looking at orphan drug treatment and diagnosis through the patient lens.
The workshop will include a presentation from Volv Global's CEO Christopher Rudolf, as well as a talk by Bernd Rosenbichler whose life changed dramatically when his son was diagnosed with a rare disease. After a long career in the automotive industry, Bernd now spends his time pursuing ways to accelerate research on Alström, alongside founding two projects Branewo gUG and Ben's Art UG.
Steven Bourke is a dynamic patient advocate representing EUPATI CH (The European Patients' Academy, Switzerland). He joins us to facilitate the session with his expert eye firmly fixed on removing the stigma around disease through clear communication, empowering people who are patients to become active participants in their therapeutic journey whilst contributing effectively to the wider healthcare ecosystem.
During the workshop, attendees will be split into groups to discuss what they would look for in a solution to identify patients, after which we will regroup, summarise the key points raised and hold a panel discussion to share the findings.
We are expecting a lively and stimulating workshop! We want to hear your ideas, no matter how idealistic they seem to you. It's about joining the stars to make the constellations aided by technology.