Bernd and Ben's Experience: Alström Syndrome and their intertwined journey on how to live their best lives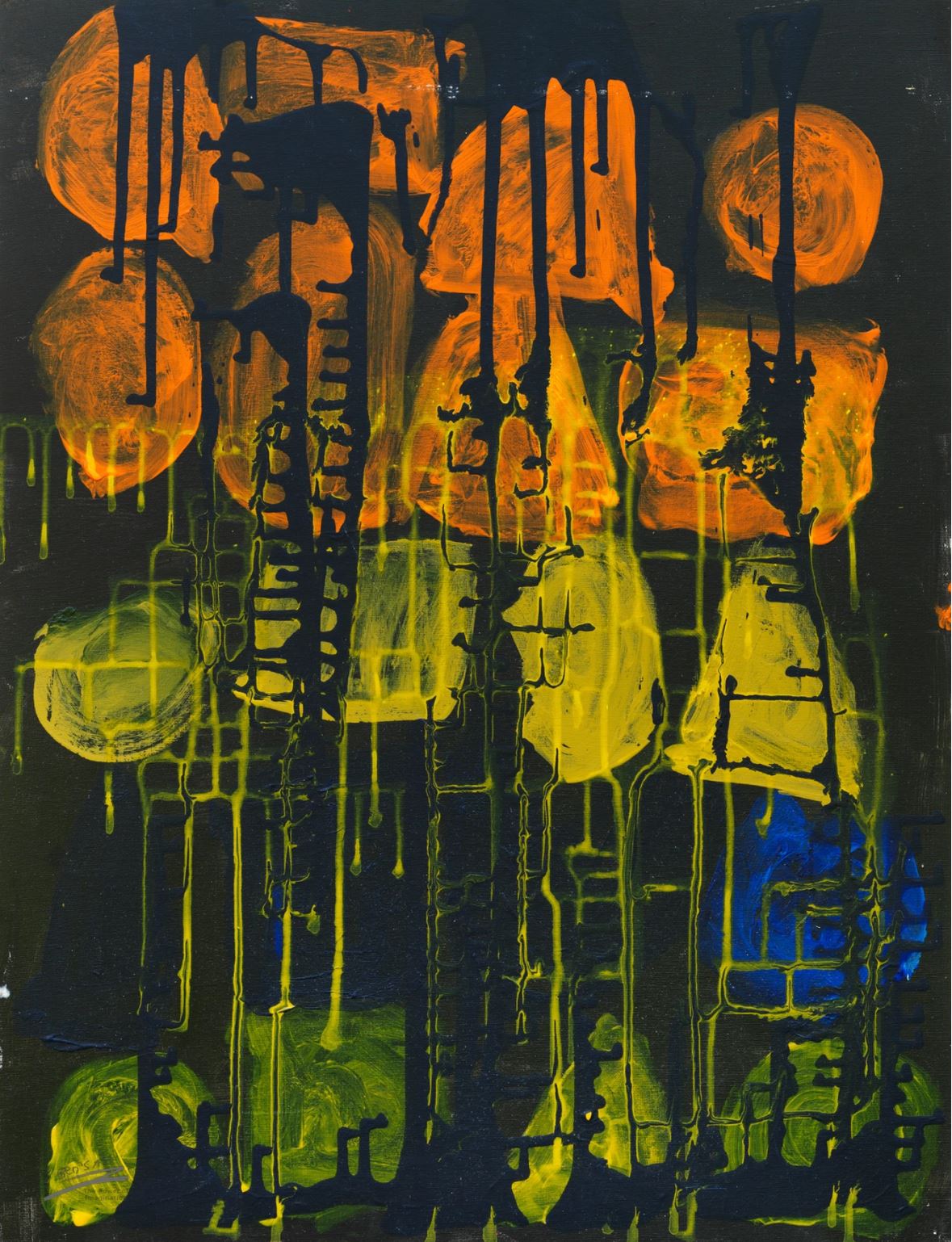 Painting called
'The Rain'
by
Ben Rosenbichler
Rare disease patients and the journey to diagnosis, treatment, and support
For patients with rare diseases and their families, the journey from dealing with symptoms to diagnosis and eventually – where possible – to treatment is often a painfully slow one. Most find their conditions are unknown or poorly understood, that the effect on their lives is not properly recognised or sometimes even dismissed, and that the support they receive is woefully inadequate.
Better patient care, diagnosis and treatment depends on improving knowledge about the more than 9,000 rare diseases and conditions that have been catalogued (at last count on Orphanet, the number was 9,332 unique rare diseases and 21,582 synonyms). Since the human brain cannot keep track of that many conditions and heterogenous symptoms, Volv Global SA believes its inTrigue methodology using AI is another way to profoundly change the patient experience for the better. Alongside this highly scientific approach, it is also vital to understand and record the patient voice.
Over the next three months leading up to the World Orphan Drug Congress Europe 15 - 18 November 2021, Volv Global SA will share the personal journey of some individual patients to specifically highlight the profound knowledge that they have about their rare disease and the wide-ranging impacts such a disease can have on them and their families. These patients and thousands of others like them are the people best placed to help us to make our organisations truly patient-centric.
Alström Syndrome – A Patient's and Parents' experience
Bernd Rosenbichler was a highly successful, driven professional in the automotive industry, rising in the ranks at Ford, Audi and BMW. He had no plans to have a family, but when he married and he and his wife were expecting a child, he was happy to start a new chapter. However, after six months it became apparent that their son, Ben, had vision problems along with other issues. After the doctor advised doing some genetic tests, Bernd and his wife learned that Ben had Alström syndrome.
They found out by way of a report sent by an assistant at the laboratory that had conducted the test, and their journey to understand what the condition meant to their son and themselves began on Wikipedia. It was the start of a dramatic change in all their lives.
Bernd shares his and Ben's story – one that will be all-too-familiar to the parents of other children with serious rare diseases.
Bernd and Ben's Story
"Alström syndrome is a rare genetic disease that causes mutations to the ALMS1 gene, which is present in most of the body's tissues, and, as such, there is currently no way to alter the gene. Early signs of Alström syndrome are vision and hearing abnormalities, as well as a tendency towards obesity because of an inability to control eating, which often leads to insulin resistance.
"The diagnosis of Alström syndrome, which we received via a report, was a hard landing, but it also encouraged us to find out more and to quickly come to a point of agreement that it wasn't a time to grieve, but to focus our attention on ensuring Ben has the best life possible. That helped us to stay focussed. While Ben's mother and I are no longer married, we remain committed to work together for Ben and to work as a team to get him everything he needs.
"In the journey to help Ben, I also learned through advice from a medical professor in the UK not to lose myself in optimism. Ben's condition is complicated, and any possible solution may take decades. Instead, we were advised to fight for the best outcome possible, and to look at how anything we do could help others, not just Ben. That's where the journey started.
"Today, Ben has between 5 and 8 percent vision and will most likely be blind within a few years. The one positive is that he has had a hearing aid for about a year, and his hearing seems to be stabilising. The biggest problem with Alström is obesity, so we have worked hard on managing his nutrition. But we have had to learn about healthy food and quantities on our own, because doctors really don't have the answers. Ben is a little smaller than other children his age, and we had to work out a trade-off between him possibly growing taller or controlling the obesity and developing diabetes. We decided helping him to maintain a healthy weight was more important than whether he was a little shorter than average.
A holistic approach
"Coming from the automotive industry where every aspect is connected, it's been a hard lesson realising that with rare diseases there simply isn't the infrastructure or knowledge to have a holistic view of a person affected by a serious condition, so it's been a learning process.
"What we do know is that we are in a very privileged position compared with many parents of children with rare diseases, so we knew we needed to do what we could to make a real difference. We also have a son who is always positive. Despite everything that is wrong with him, he considers himself to be the luckiest person. He is excited by life; he loves people, and he embraces every opportunity. When he got a cane for blind people, he thought it was the coolest thing. He is proud of his hearing aids, and he wants to explain how they work to you.
"So, when it came time for me to have discussions with my employers about the next stage in my career, I began asking myself whether I really wanted to keep focussed on my professional ambitions. After some reflection, I decided it was time for a big change – it was time to focus on Ben.
Driving change
"Now with my attention entirely on Ben, I am looking to set up an Alström Centre of Excellence in Germany, initially for Alström syndrome, but ideally for more rare diseases, perhaps starting with other ciliopathies. The goal is to have a one-stop-shop, as it were, to bring people together to make a difference – in research, in advocacy, in the provision of resources, and to provide a social environment for patients and their loved ones.
"If we have a place to bring knowledge together, it can help people with early diagnosis, with research into possible treatments and ultimately will help to reduce the overall cost to the healthcare system.
"It might even be a centre for dealing with issues, such as the lack of proper infrastructure for people with hearing and seeing disabilities. We have been trying to give Ben more freedom now that he has hearing aids and a cane, but it's made me aware just how little there is in place for the blind to ensure they are able to move around safely. I have some ideas on that front and I'm working with someone to develop short videos to create more discussion and thought.
"Even before the launch, I've already raised thousands of euros in funding, no doubt benefiting from my network in the automotive industry. I will continue to tap into my network for fun and unusual funding ideas.
"Separately, I've also set up a site called bens-art that showcases paintings and drawing by Ben because he loves painting. The name has dual meaning – the English word art but also in German "art" means character and it's very much about Ben's positive character and how much we have learned from him.
"The point of all these initiatives is to create a holistic centre that provides not only medical help but the emotional support people with rare diseases need, as well as support for their loved ones. The idea is to try to make life a little better for those living with conditions like Alström syndrome.
"I don't know if it will be successful. I don't know what changes we'll be able to bring about. I do know that I have an opportunity to make a difference and most important to be there for the person who needs me."
Volv Global SA would like to thank Bernd for sharing his and Ben's story and their journey with us. Every patient experience is different, but the one thing all rare disease patients have in common is the battle to have their voice heard and get the support they need in a timely fashion. Data, knowledge and truly understanding the patient's needs are key to improving the journey and outcomes for every rare disease patient.